Motel Shuttle Pilot and Getting Our Kids to School
UPDATE 3:00pm, February 25th: The shuttle pilot will be extended to serve families through the end of the 2020 school year.
Background on the Shuttles:
The bus runs between the Days Inn and Quality Inn and two metro stations (Rhode Island Avenue and Stadium Armory). There are two pickups per morning and two per afternoon.
The program currently has funding through March 13 (including the announced two-week extension)
The program was created as a pilot by the Department of Human Services (DHS) to gather information and determine if a permanent program should be created. DHS will share this information with the Deputy Mayor for Education (DME) when the pilot is concluded and they would be supportive if the DME were to fund its extension.
DHS intends to exit all families from motels by the end of the calendar year.
I want to commend DHS for its leadership in establishing a pilot program that provides shuttle service for homeless families who are housed at motels along New York Avenue. Unfortunately, this pilot is scheduled to come to an end on March 13 and DC Council does not have authority to reprogram funds to extend it through the end of the school year. I have been working with and I will continue to engage my colleagues from the Education Committee and the Department of Human Services to ensure that sufficient transportation options are made available to school-aged children as long as they are being housed at the motels. Staying in motels is never a first choice for families or the District, and such a placement should not interfere with a family's ability to remain connected to its community and supports.
With the opening of various Short Term Family Housing sites all over the District, the District was able to close down DC General and start fulfilling its commitment to keeping families connected. I look forward to the day, later this year, when I will be able to attend the ribbon cutting for the final Short Term Family Housing site, in Ward 1, which will enable us to move all of the families out of the overflow motels into more dignified settings. Until that time, it is critical we continue to provide services that ensure children don't have to change schools just because they are temporarily being housed in a different part of the city.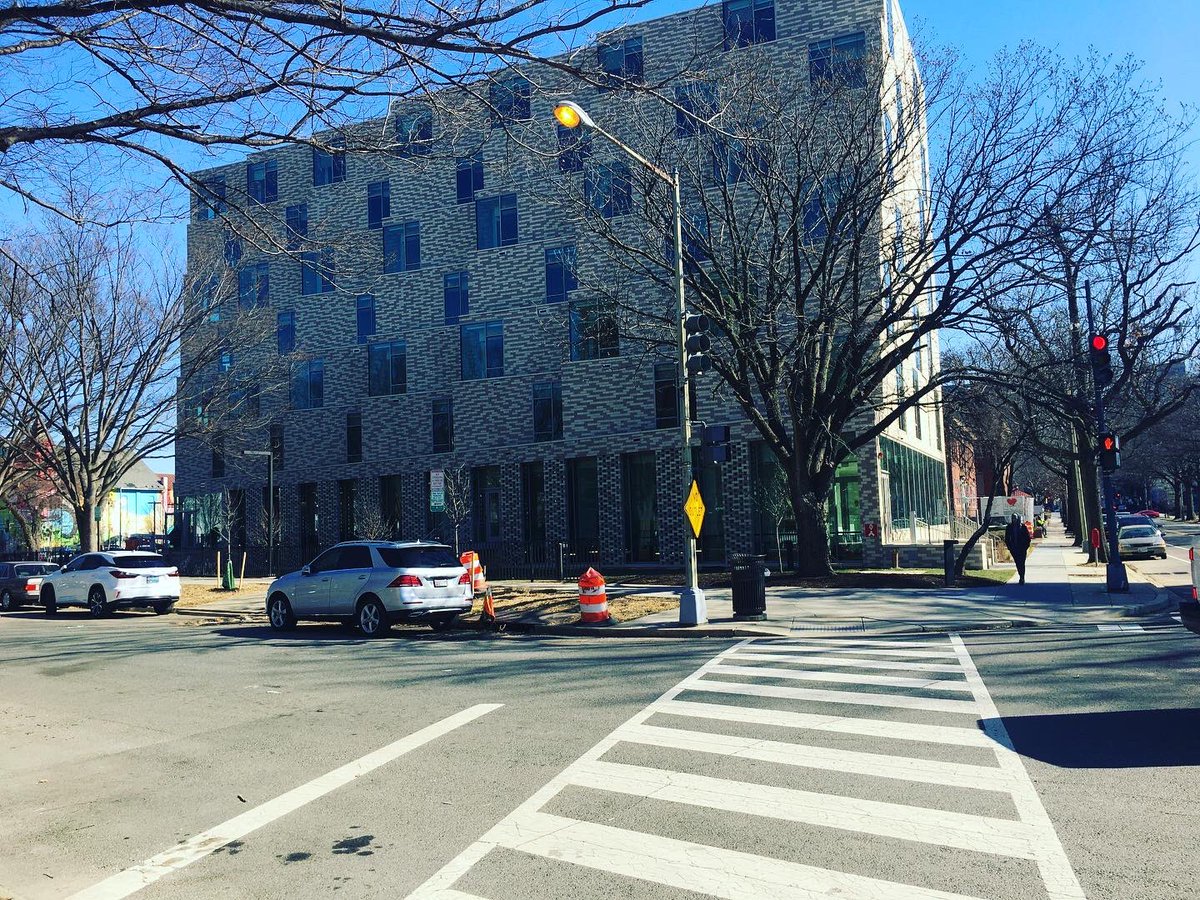 Image: Councilmember Nadeau touring the new Short Term Family Housing Facility in Ward 6.